Employee Spotlight: Jimmie Byers
Meet Jimmie Byers, Production Manager at Plantation Shutter Inc. Jimmie started his career at Plantation Shutter Inc. thirteen years ago and continues to have a bright future ahead.
It's tough to put into words Jimmie's importance, but the reason we're featuring him on our blog this month is to showcase our appreciation for his efforts. Jimmie has quite the reputation amongst employees who know him as well as among our clients.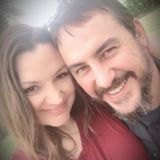 It is Jimmie's determination and unmatched work ethic that makes him unique. Jimmie is one of the first ones to enter and the last one to leave. He also picks up the slack whenever needed.
Jimmie is what makes our product great. He makes sure we create the best shutters we can. He is also extremely loyal and hardworking, which we greatly appreciate. He invariably goes the extra mile, takes the initiative, and makes Plantation Shutter Inc. look good.
Jimmie has genuine care and love for Plantation Shutter Inc., and we absolutely love the integrity with which he works.
When we asked him why he loves working with us, he grinned and said: "I started working with Plantation Shutter Inc. around thirteen and a half years ago, and through the years, it has been more than just a job. The owners are always looking for ways to improve their product, their employees, and themselves. I have enjoyed growing along with the company, as well as the people I work with, including the owners themselves. They have poured into my life personally from paycheck to prayer check. It's nice to work for a company that not only cares about the bottom line but also cares about the employees and the customer service we provide. I am proud to say I am a part of this team of outstanding people that make up The Plantation Shutter!!"
He isn't wrong!
Just like Jimmie, at Plantation Shutter Inc., we take great pride in providing custom window treatments to clients across Dallas, Fort Worth, Plano, Irving, and Arlington. The next time you're looking for high-quality window blinds, shutters, rollers, and motorized shades in Dallas, TX, get in touch with us by clicking here or visit our website.